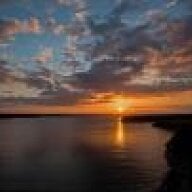 Joined

Jul 18, 2007
Messages

6,105
We - us - society puts social pressure on young women to want marriage, to look for marriage, and to find their self-esteem in marriage and children.
Still, today, after years of women being in the workforce full-time, years of women building careers and making it to the top of their chosen professions; years of women being financially able to provide for themselves and have the life they want aside from partners and children, society wants to demand that we find our fulfillment in marriage and children. We are taught, from an early age, that this is what we should do; and subliminally at least, assured that we will be failures if we do not.
Now, because of that pressure, there are women who do not take a close and careful enough look at the men who present themselves as potential mates. They don''t spend enough time getting to know the real guy behind the dating facade; or they refuse to acknowledge that there might be a red flag flapping over the guy''s head. They think they can change him to be the perfect guy. We see this periodically on the LIW thread. (I can''t speak for why guys get married, as I''m only a woman.

)
Sure there are some who cheat on their spouse, but most marriages will end because of ''irreconcilable differences'', which is legal speak for they don''t want to accept reality and do the hard work of making it work. Because the person they wake up to either isn''t their fantasy after all, or he/she didn''t change - big surprise. And since cutting one''s losses is emotionally easier than growing and changing, people opt out of the marriage. That''s what happens when you wake up one day and the spouse says "I don''t want to be married anymore." And both men and women are guilty of using that self-serving escape hatch.