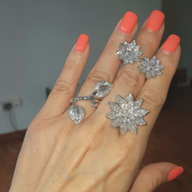 Joined

Oct 5, 2006
Messages

9,847
It seems like practically everyone around us is either already divorced or is on the way to getting divorced. What's going on? Some of these marriages only lasted one or two years.
I know that some cases, it is the really obvious reasons like money, infidelity but in others, I am not sure why. Do people give up too easily these days or are they not just compatible and if so, why did they get married in the first place? In this day and age, aren't you supposed to go through some kind of courtship first, to get to know one another, before you get hitched (except in certain religions but I don't know enough about those and I am not talking abt them here).
Sure, DH and I have fights from time to time, sometimes about really silly things, but in the end we always make up. Marriage is hard. You have to work at it. It doesn't happen by itself. But at the end of the day, if you love and respect one another, surely you can pull through?
Am I too naive? Maybe it is better to be single than to be in a "bad" marriage, whatever that is!