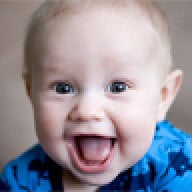 Joined

Jun 28, 2006
Messages

3,960
I''m planning to have no medication during childbirth. To prepare, DH and I are taking Bradley Method birthing classes. We had our first class this past Sunday and as part of our first homework assignment we need to interview others who''ve gone through natural labor. Does anyone want to help us out? I don''t think we know anyone in person who''s gone natural judging by the reactions we''ve gotten when we''ve told people that that''s what we plan to do.

The questions:

1. Write down at least 5 statements YOU currently and absolutely believe to be true about birth. Close your eyes and write what comes to mind. Don''t worry about whether what you write is the right answer - go with your gut. These statements will be unique to YOU.
I believe birth is...
1.
2.
3.
4.
5.

2. Give 5 statements that name your qualities and assets as the laboring woman or coach. When I picture myself, or think of myself during labor I am:
1.
2.
3.
4.
5.

DH is supposed to get the coach''s perspective so if you can get any of your DHs to answer, that would be a big help.

Thanks in advance to anyone who takes the time to do this!