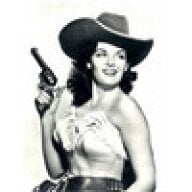 Joined

Feb 20, 2008
Messages

1,793
I will make this brief:

We said at the beginning that the only people invited to the RD would be those in the wedding party, their spouses, and grandmas/grandpas. No out of town guests bc the list would become huge, and would basically be the whole guest list.

That put our RD list at something like 45 people. Fine. FI''s parents are paying for it, by the by.

So last night, his mom adds his great aunt to the list and her brother and his wife to the list. Great aunt is coming from out of town, and brother and wife are in state, but she wants them to be there as well.

I told my FI that this wasn''t really fair since they aren''t in the wedding party, and if they invite those 3 people, they would have to invite all of my uncles/aunts as well. I have 20 uncles and aunts (HUGE family).

Am I being ridiculous about this? My FI said that I was being nitpicky, and that if I had an issue with it, to take it up with his mom. I told him NO WAY is he making me out to be the bad guy. So he said he would talk to her about it. But it''s still going to make me look like the bad guy! Am I right or is this one of those battles I should just let go?