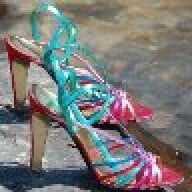 Joined

Nov 24, 2003
Messages

486
Date: 12/18/2006 11:38:03 PM
Author: the other Jake
Lol, I love making controversy. Grapegravity I apologize and was not serious in my post. Please don''t take offense and I think it is very romantic that your man worked so hard for you. You should feel very lucky!
Thank you for your apology Jake... my non-asian background friend often feel sorry for my bf though... and no matter how hard I told him that he DOESN"T have to work his butt off to pay for everything, he still go ahead and do it... So that makes me a very lucky woman...

By the way, his from viet, and I''m from taiwan...