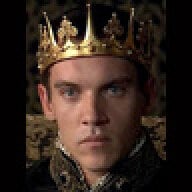 Joined

Jan 21, 2008
Messages

6,186
My favorite jewelers are:

Oscar Heyman
Cartier
Van Cleef & Arpels
Harry Winston

in that order.

Laurie told me about Oscar Heyman. I didn't know anything about them. The only thing I knew was that Elizabeth Taylor's famous collection has Oscar Heyman pieces in it.

I am so totally in love with Oscar Heyman now. I don't know how to describe why I like them so much. The best way I can put it is that I don't feel they're referencing the greatness of their past in their craftsmanship. It's like they got lost in time, and just never stopped doing what they were doing back in the day. They are nothing short of incredible. I'm enjoying looking at their pieces so much. I have one on my iPhone as my current 'desktop.' I'm such a jewelry nerd.

Please note this thread isn't what you think are the best, or the most status-having jewelers, just which ones do you personally like for any reason(s) whatsoever.

Let's hear it.

Thanks!