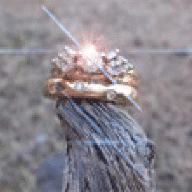 Joined

Mar 2, 2010
Messages

918
Hey All,
I have enjoyed the WF calendar for the past SEVERAL years. Last year, I had to request one in January (because I had forgotten to do so before hand), and so this year I figured I had to do the same thing. Well....I did, a few weeks ago. And no calendar
Very sad for me, today I found out that they decided to not do the calendar!
I asked the online rep and she said it was because they never received any feedback and figured that people didn't want them! I am very sad, as I look at the calendar DAILY, and in fact haven't even taken down last year's calendar yet! Maybe if we all comment how much we loved the calendars, Whiteflash will hear and reconsider??? Picture of my sad desk with my outdated (but still pretty) calendar!