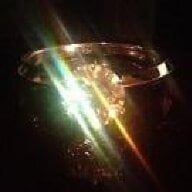 Joined

Apr 1, 2012
Messages

345
Hi Ladies!
I am about to pull my hair out trying to figure out my darn wedding colors. Honestly! What is wrong with me?! I wish "diamonds" was a color. I'd be good at that one.
So after going through the following combinations....
1) coral, peach, cream
2) orange and white
2) plum, lavender, green
3) mint, gold, white
4) Black and Gold
5) Blush and black
I've decided this is giving me more of a headache than I was expecting. Out of all wedding related stuff.... THIS is what I'm freaking out about?! I'm crazy honestly.
SOOOOO I have decided on a white themed wedding! With accents in gold. Simple enough right? Make it all white! problem solved.
My wedding will be November 1, 2014. Is a white themed wedding too boring? I think it looks elegant and beautiful but a few friends have told me you lose all the details and things look plain in white.
What do you think - can I pull the look off below the day after halloween? My venue will be a vineyard in napa valley. Please see pictures of the barrel room in white and let me know what you think.
Thanks friends!!!! X