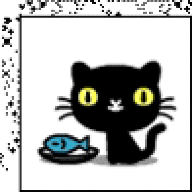 Joined

Feb 11, 2009
Messages

91
Hi all! New to the board and have some questions. Does anyone have experience with the The Natural Sapphire Company''s eternity bands? Specifically, I''m considering a white sapphire eternity band as an engagement ring (I''m not a traditional solitaire type of girl) and am interested in diamond alternatives for a number of reasons, including budget. I''ve read the postings on the board about larger white sapphires, and I think I understand the distinction btw white sapphs and diamonds in a larger stone size re: color, sparkle, etc. I''m wondering how white sapphires would perform optically in a smaller size, such as those in an eternity band.
I like square stones, (princess or emerald) and would likely choose a channel set band. I''m also finding myself a bit mesmerized by the light pink sapphire bands as well

Any comments or tips for me? Thanks PSers!