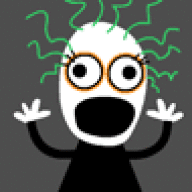 Joined

Oct 23, 2006
Messages

242
I''ve read conflicting threads about the following issues. I have a "small" nickel allergy. I say small because things like riveted jeans give me a reaction, yet I''ve had a 10K white gold ring (which I assume is alloyed with nickel) and it doesn''t bother me.

1. I''ve heard you can get palladium as an alloy instead of nickel. I''ve read that palladium is a whiter metal, so do white gold/palladium rings need to be rhodium plated to stay white?

2. On the subject of rhodium plating, would a 10K piece of jewelry need to be plated more often than say a 14K or 18K piece?

3. Does 18K white gold even need to be rhodium plated since it has a higher gold content?

4. Do you think I would even have to worry about a reaction from an 18K white gold/nickel ring if I''m OK with my 10K ring?

The rings that I am looking into come in the following options: 18K white gold/nickel, 18K white gold/palladium, or platinum. I don''t really have the budget to go platinum. I''m not sure even if having nickel in my ring would cause a reaction, but do I really want to risk it? Any advice would be appreciated. Thanks for all your help!