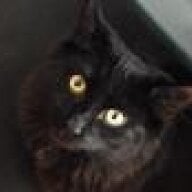 Joined

Apr 25, 2008
Messages

11,073
I''ve been so good about the LIW stuff lately. Haven''t given FF a hard time at ALL these past few weeks!

The past week I''ve just been so frustrated. I feel like I''m stuck for now, and I can''t do anything about it. It''s just SO frustrating! What I want right now is to get a job, save money, buy a house, and get ENGAGED! (Not necessarily in that order)
NONE of this can happen until I graduate in June. FF will propose shortly after I graduate. We can save money when I graduate. I can get a *real* job when I graduate... hopefully... c''mon economy!

I feel like these next 5 months are going to be hell, and I can''t get anything I want until at least the summer. I realize that there is a light at the end of the tunnel, but it feels so far away right now. My life is a mix of a boring job (that I''m thankful to at least have) and endless hours of schoolwork.
Yes I realize I''m being whiny, and that I have to work hard for things to happen, but that''s just not making me feel better right this minute.