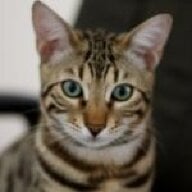 Joined

Jun 4, 2008
Messages

6,893
Date:

2/5/2009 6:31:20 PM

Author:

mscushion

Date: 2/5/2009 4:25:20 PM

Author: suchende

I think you''re on to something with it being a ''girl thing.'' I am helping my friend find a setting and he keeps gravitating to clunky, angular, geometric settings.

I talked to my BF about x-prong settings (which I think are beautifully ''flowy'') vs. basket settings the other day and he said that, as a guy, he prefers the sturdy ''structure'' and ''architecture'' (his words, I believe) of the basket. Seems like that might be a similar thing going on there.
Maybe it''s a projection thing. I know I have the tendency to (when given an option) pick something that''s more my taste (subconsciously). Maybe they''re just shying away from the more stream-lined feminine settings because they''d never wear them