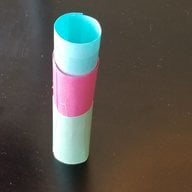 Joined

Nov 7, 2015
Messages

2,975
For a 4~4.5mm stone with 54~56% table, 50% star lenth, 80% girdle length and 3.5% girdle thickness, which of the following would you choose?
1. 40.6 pav / 34 crown
2. 41 pav / 35 crown
3. 40.6 pav / 35.5 crown
The optimal ranges are 34-35 for crown angle, and 40.6-41.0 (or 40.9 by some) for pav angle. But, 1 and 2 are shallow/shallow, deep/deep combos. For 3, 35.5 is deep for crown angle, but 40.6/35.5 combo qualifies for AGS ideal, whereas 1 and 2 don't qualify for AGS ideal, at least according to the following chart.
https://agslab.com/docs/pbcg/AGSLProportionCharts.pdf
I have read many mixed opinions on these three combos.
I am likely to buy a 0.25~0.35 carat diamond locally (Canada). I don't expect any vendor to provide me light performance images.
And what would you say about this one at $500 USD, just based on the report?. I have not seen this one in person yet.
http://www.gia.edu/cs/Satellite?reportno=5172391107&childpagename=GIA%2FPage%2FReportCheck&pagename=GIA%2FDispatcher&c=Page&cid=1355954554547
I know a $500 diamond is not that exciting. I am trying to "custom" build a platinum diamond ring under $1000.