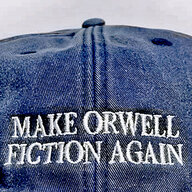 Joined

Apr 30, 2005
Messages

32,500
Everyone has their types.
Even faithful married people who'd never in a million years dream of cheating ain't dead yet, and still have eyeballs.

What age range of men do you find to be the most physically attractive.

Yes, I realize there's way more to a person than appearance ... this poll is only about this one aspect of a person ... perhaps, to you, the least important aspect.
I doubt there is a single person on the planet who is equally physically attracted to every age.
... and not being attracted to X is not insult to X.

I've written this poll so you can vote for more than one age range if you like.