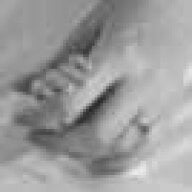 Joined

Feb 20, 2003
Messages

2,573
All information is from GIA grading reports and Sarin reports.

Marquise #1:
1.17 ct
D
SI1 (crystal, feather, cloud, indented natural, needle, pinpoints are not shown, surface graining is not shown -- online vendor claims all inclusions are white & GIA plot shows inclusions at edge of table or further out to
sides)
10.5x5.61x3.45 = L/W: 1.87
Depth: 61.5%
Table: 3.28 mm 58.5%
Crown: 35.2'' 15%
Pavilion: 40.6'' 41.9%
Culet: 0.0%
Girdle: GIA: Thin to Medium, faceted; Sarin: 4.6% (5.3 - 4.0)
Polish: Very Good
Symmetry: Very Good
Medium Blue Fluorescence
GIA: 12/5/02

Marquise #2:
1.09 ct
E
SI1 (crystal, feather, natural, needle, extra facet, pinpoints are not shown, surface graining is not shown -- Sarin ordered from manufacturer so vendor has not seen stone, GIA plot shows some inclusions closer to the center of the table) 10.76x5.42x3.15 = L/W: 1.99
Depth: 58.1%
Table: 3.23 mm (GIA: 59%; Sarin: 59.7%)
Crown: 34.2'' (33.4 - 35.1) 13.7%
Pavilion: 35.1'' (34.8 - 35.4) 37.9%
Culet: None
Girdle: GIA: Slightly Thick to Thick, faceted; Sarin: 6.1%
Polish: Very Good
Symmetry: Good
Medium Blue Fluorescence
GIA: 6/14/02

#1 is only $250 more than #2, so price is not a determining factor; also, both should look about the same size despite difference in weight because of spread. I am trying to choose the stone with the most pleasing proportions and best chance for fire and brilliance (based strictly on the numbers). My reading of the AGA grading charts is that #1 should be a cut class 1A or 1B (although I have seen this same stone listed as both a 1A and a 1B by different vendors on the Pricescope price stats charts); and stone #2 should be a 3A because of the thick girdle (although it is listed as a 2B on the Pricescope price stats charts).

My impression is that #1 is a better cut stone, but I am attracted to #2 because of the perfect L/W ratio. The only information I have found online regarding pavilion angle and depth is the Diamond Guy''s website. He says pavilion angle should be 39.25 - 40.75 degrees and pavilion depth should be 41.51 - 43.1% for a Class II marquise. He also says depth must not exceed 61% for round, marquise, pear or oval or the diamond is badly proportioned and will be unattractive. This depth info runs counter to AGA charts and another grading chart an appraiser gave me which both show depth 59-63% for the highest cut class. Is there any other info out there on pavilion angle and depth for fancies?

It is my understanding that an SI1 is "eye clean" so that no flaws can be seen without magnification. Is that always true with SI1''s with GIA reports? I am willing to sacrifice clarity I cannot see with the naked eye for a better cut and color.

Any input you can give me on which is the better stone (or if I should avoid
both) would be greatly appreciated.