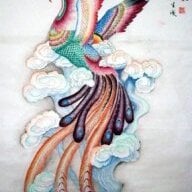 Joined

Jul 31, 2014
Messages

14,143
As it says, I am trying to figure out which CBI to buy.
If you followed my other thread you'll know that I bought a .41 D/VS2 CBI a few weeks ago. I love it, but realize that I absolutely don't need/appreciate such a high color (I suspected this, but it was nice to verify with my own eyes). Honestly, all I notice is the sparkle.
So I am now trying to decide which of these 3 stones to exchange it for:
Option 1 is .40 J
https://wolfcbi.com/diamonds/171
. Pros: cheapest of the options, about $300+ less than the one I bought, and not noticeably smaller (.40 vs .41). Cons: smallest of the options, but not by enough that I think I would notice IRL.
Option 2 is is .43 I
https://wolfcbi.com/diamonds/176
. Pros: about $200 less than the stone I bought. Cons: None (except maybe that it isn't as big as the .53).
Option 3 is .53 F
https://wolfcbi.com/diamonds/28
. Pros: biggest of the options. Cons: $600 more than the stone I already bought.
Color aside, since I know I'll love any of them, would you want to pay more to get more size, or stick with the smaller size and save $$? I know this is a personal choice and I'll be happy regardless, but wanted to know what others would do. Thanks!