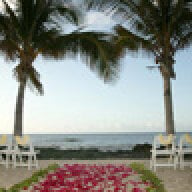 Joined

Nov 30, 2005
Messages

2,216
The problem is that right now fi looks like a panamian drug dealer from the 80''s in his wedding outfit. So Fi''s finally going to get his hair cut! And I''m supposed to go along to make sure it turns out looking good for once.

I''m thinking I should bring in photos to show the hairdresser but I haven''t been able to locate any pics of models with longish hair.
Fi has shoulder-length hair that''s quite wavey. The shorter it gets the fluffier and curlier it gets. I''ve seen a couple of pics of him with short hair and it''s pretty poofy.

So ''normal'' length hair is out. In fact his hair is rather similar to mine only lighter in wieght, and mine looks pretty much like a pyramid if I don''t have layers. So far the best hair cut I''ve seen him in makes him look like a rennisance princling with curls which isn''t really the look we''re aiming for. (Better than a drug dealer though)

I''ve got this image in my mind of a male model with hair below his ears, carefully shaped and in wavy layers, that looks very casual yet very hot. He already has the face of an italian male model, so a hair style for a model would work for him quite well. (who me? biased?) The problem is that lately all I''m seeing in magazines are just guys with short hair.
So I was hoping that my fellow biw''s could work their ps magic and find pics for me of guys with well-styled, longer, wavy hair.

Thanks!