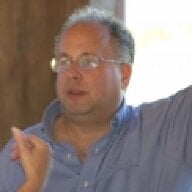 Joined

Jul 6, 2004
Messages

5,962
...what do you do?

a) as the cutter?

(do you know because of reflector technologies, experience?...and how do you know how to make repair)?

b) as the dealer/cutter/wholesaler charged with sending the diamond to a grading agency?

(any reason not to send to AGS, hoping for a zero or 1, and failing that, requesting gold)?

c) as a shopper
(any meaningful clues apart from reflector technologies, in advance of seeing the stone?)

...and how frequently is this an issue

(understanding if it is your one in 100...it is no less of a problem than if it's one in 5...but is it one in five?)?