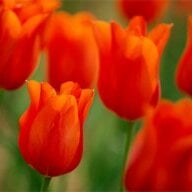 Joined

Dec 29, 2006
Messages

12,461
I hope this can be a peaceful thread. I hesitated starting it because there are so many views on this, and it could get political pretty quickly. I love political threads, by the way, but I want to follow the rules. Having said that...

When do you think the troops (no matter what country they're from) should come home? Bin Laden and Hussein are no longer here. Obviously they didn't work alone and they have plenty of followers, but hopefully local police forces can take over.

Do our troops have a duty to stay overseas or should they come home right away?