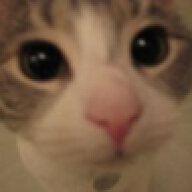 Joined

Aug 23, 2007
Messages

584
All right, so maybe I''m not really serious about doing this...umm...or maybe I am...

I''ll try to keep the story short...

Basically I have a cousin (let''s call her Cousin C) who has a reputation for inserting herself and her opinions into matters that do not concern her and does so in an annoying lecturing way. Usually the rest of us just ignore her, but well, this time she really stepped out of line.

Last week my aunt and other cousin (the one who''s officiating) were trying to figure out their travel plans. My mom rented a house for herself, me, FI, my sis and her bf, my grandma and my other BM for a couple nights before the wedding, after which we will be moving to rooms at our venue. We had also extended an offer for my officiating cousin to stay with us, but he wasn''t sure of his plans and then he told me he preferred to get his own hotel. Fine with us.

Well, then Cousin C''s mom calls and tells my mom that she should pay for my other cousin''s hotel b/c he''s not making a lot of money right now etc. This did not come from his own mother, but from another aunt.

A few days later, Cousin C randomly sends an email to me and my mom with "useful links" to wedding etiquette sites. She doesn''t actually say what this is specifically regarding, but writes "Obviously you don''t have to follow everything if you disagree, but at least this way you will know what the expectations are so that no one is offended."

Ummm...EXCUSE ME? Well, since I didn''t know what the heck she was referring to, I just tried to brush it off and wrote back along the lines of "Thanks, but I think we have everything handled. Appreciate the info, though."

My mom was more put off, though, and wrote my cousin back asking if there was something specific that she thought we should be doing differently. Cousin writes back asking my mom to not be offended, but that Newbie has chosen to "do things differently than most weddings of this grandeur." YES, she actually said GRANDEUR.

First off, our wedding is nowhere near Platinum. We are choosing to do some nice things, but we also significantly cut our guest list to be able to do that. My cousin is really frugal and her wedding last year was on a pretty small budget and at the time she even said she didn''t really even care about the details, she just wanted people to show up.

After her email to my mom, I was fed up and wrote back asking if anyone had specific issues, that they let me know instead of beating around the bush. Not to mention that these things didn''t even relate to Cousin C and have been worked out among the people actually involved.

After my email, Cousin C''s mom wrote everyone and said let''s let bygones be bygones. Everyone meant well and we probably should have just minded our own business. The rest of us were willing to let things go at that point, except Cousin C didn''t listen and wrote back to my mom and I listing her grievances that basically centered around assumptions she made that weren''t even true (of course, she didn''t know this b/c she wasn''t part of the discussions)....like saying how it was inconsiderate of us to want family members to stay at the expensive Harvest Inn and pay $250/night (totally not true...the only people staying there are my sis, my parents, FI and me, and that''s only b/c the venue includes 4 rooms), and how SHE left room in her budget to fly in her wedding party b/c she knew it might be hard for them and that it''s proper etiquette to provide accommodations for your wedding party and we should have done that for our other cousin especially when we were providing for everyone else (see my argument above).

This is the same cousin who has complained from Day 1 about pretty much every wedding decision we''ve made, from the location in Napa (friends who live half way around the country had absolutely no issues yet my cousin who''s w/in driving distance whined about the "inconvenience" and how hotels will cost a fortune--we managed to find hotels for $100/night), to it being on a Friday (no one else cares and in fact a lot of people LIKE that it''s a Friday and they have the weekend to sightsee), how "elaborate" it is (in her mind anyway)....on and on.

Oh, and she also complained that I didn''t ask her properly for restaurant recommendations for a family dinner, that I just forwarded her an email from my aunt. Not true and I have my emails to prove it...I asked her very nicely and casually 2 days before I even told my aunt about the dinner. But before her wedding, she sent a mass email to all the cousins saying "Btw, I''ll need some volunteers" and listed things like needing parking attendants and seaters, etc. No, she never asked us individually if we would mind helping, just sent the one email.

My mom made me promise not to respond, which would only escalate things. She said she would talk to Cousin C''s mom about it "at a later time." However, I can''t help but continue to be upset...especially thinking that we will be spending money to host her at our wedding when she''s made all these false accusations and insulted our hospitality.

Every time I think about it I just get fuming mad again. My other aunt told me just to ignore Cousin C as if her opinion isn''t even worth a response (which it isn''t) and no one cares what she thinks (we don''t). But the in justice of it all makes me so upset. Not to mention the irony of her lecturing us about etiquette when she was clearly out of line herself.

I know that not sending her an invitation would probably just make things worse and be stooping to her level...I probably won''t actually not invite her, but then the thought of having here around, and on our dime, also makes me want to puke.

My only consolation at this point is that if she comes, I''m seating her at a table w/ our crazy evangelical aunt, who my cousin doesn''t really like...