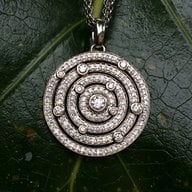 Joined

Dec 9, 2008
Messages

2,260
Everyone has different wedding day priorities. I think these are usually reflected in the amount of time and/or money spent on these things. Weddings are bloody hard work so I'm not talking about marrying the love of your life or having all you friends and family there, I'm taking about all those great unnecessary and beautiful little things that have become an important part of the wedding process, wether that's amazing shoes or beautifully artistic photography.

So what's the most and least important parts of the day for you? Is this reflected in the amount of time and money you're spending on these things?


For me, the most important things are a complete and overcall cohesive and PRETTY "look" of the day and fantastic food. I am aesthetically driven and a control freak so everything has to be pretty and co-ordinated - it's not one particular element like the flowers or the stationary that I'm particularly concerned about, but I am going to spend the most time and energy making sure everything looks beautiful together. With the food, feeding lots of people at a wedding is expensive. There is NO WAY I'm going to pay lots of money for crap/average food just because it's a wedding. We both love food and I think bad food really kills a festive wedding atmosphere.

The least important thing to me, to be honest, is the dress. I do want to look pretty, that's important to me, but finding the one "perfect" wedding dress, to me, is just not important. I've never dreamed of my wedding dress and didn't really have a firm idea of what I wanted. I'm only going to wear it once, it feels silly to me to pay a lot of it *shrugs* at least shoes and FI suit will get worn again. I spent $520 on the dress and I'm hoping to pull my whole look together for under 1k.