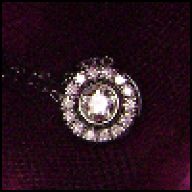 Joined

Mar 14, 2009
Messages

2,146
I like this one because it's so simple.

Rosemary Sweet and Sour Pork -great with rice

1TBSP butter
1 LB lean pork in small cubes
1 med/large onion, chopped
2 TBSP firmly packed brown sugar
1-2 medium tomatoes, diced
1 spring fresh rosemary ( or a pinch of dried rosemary)
1TBSP red wine vinegar
dash of salt

Melt the butter in the pan and saute the pork cubes on meduim heat until cooked, or unil lightly browned for more flavour, degalze the pan by addign the onions and tomatoes and stirring well so all the brownings from the bottom of the pan have been disolved into the sauce, add the rosemary and brown sugar and cooked covered over med-low heat until the tomatoes and onions have reduced into a thickish red sauce, abd the pork is tender (20-30 min?) [You could reduce the sauce faster over higher heat if you don't care how tender your pork is]. Add the vinegar in the last 10 min of cooking and add a little salt to adjust the seasoning to your taste. You might want to add more brown sugar if you want it sweeter. Serve over cooked rice, or with potatoes. Maybe a nice garden salad too.

Be careful not to let this recipe burn! the tomatoes and the brown sugar make it a little prone to scorching.