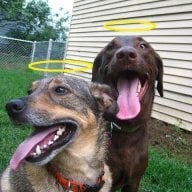 Joined

Nov 16, 2008
Messages

2,512
I'm thinking threads can be devided into a few different types.
1) Linked articles/informational
2) Current events discussion
3) Silly/just for fun questions
4) Real life situation advice seeking
5) Picture/bling ooogling
6) Common interest group thread (ie: FHH pregnancy thread, TTC thread, etc.)
7) Dust requests
Ethical/political debates (that don't break forum policy)
Ok, so im sure there are some other types out there, and some threads may fall into multiple categories (a thread about current events may have a linked article) and some fall into none. Just curious what tickles your fancy and you're more prone to post to.