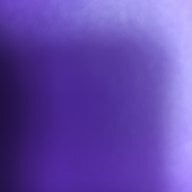 Joined

Nov 16, 2008
Messages

2,649
In an attempt to distract us from all the political discussions abounding in Hangout I thought I'd pose this question: What's your credit score? Where did you derive your score from? One of the 3 credit bureaus or FICO? Have you always had a similar score? What have you done to bring up your score if you had a lower score in the past.

This is not an attempt to find out how much people's incomes are, just an interesting subject regarding how we are viewed by lenders.
I made it into a poll so you can vote anonymously, but if you are so inclined to include your score in a comment that's ok too.

My FICO score, as of last month is 855 out of 900. I received a letter today stating that my score from Experian is 823 out of 850 and that my score is higher that 92% of US Consumers. That shocked me a little bit. I mean, I'm happy to be in the top 10% (8%, technically) but I'm wondering where the other 92% fall.

I haven't always had a good score. Back in my early 20's I racked up some serious debt that put a giant hole in my credit rating. I was young and dumb and wasn't financially responsible. It took me a few years to get my score up to a reasonable standard and with a solid commitment to my financial future it is finally where I want it to be.