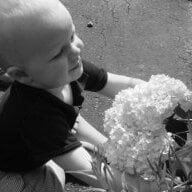 Joined

May 16, 2006
Messages

2,330
Just wondering, what do you guys fear the most (if anything) about the actual wedding day?...does it keep you up at night, do you dream about it, do you have a plan to deal with it?
I may regret asking this question and reading the responses b/c i may start to worry about things that were never an issue before

but i am curious anyway b/c I asked this question to FI last night...his was speaking in front of everyone. Mine was rain and people not fully enjoying themselves....it helped to talk about it b/c we both gave good solid reassurances to each other and it may be nice to know we are not alone when we toss and turn at night trying to get to sleep...sure the wedding is just ONE day, but boy does it consume months of thought!