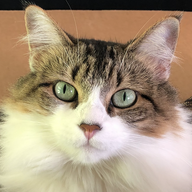 Joined

May 5, 2005
Messages

979
I''ll try to make this short!
My father has severe vascular disease in his legs, which means his arteries are all clogged up. It was a late diagnosis since his primary care missed it (another doctor found it). That''s another story there.
As it stands, he is at risk for amputation of one or both feet. There is almost no blood flow to his feet at all right now.
His surgeon tried an angioplasty to open up the arteries in his abdomen but his arteries were so blocked he couldn''t thread the balloon and stent through. So he will need major surgery to open arteries in his abdomen and do a bypass on both legs.
He is waiting for the heart doctor to give the ok for the surgery (people with his condition are at a much higher risk of heart disease). I don''t know if his body could withstand such a major operation.
My problem is, this is almost all from smoking and he continues to smoke!!! Every day for 3 weeks I''ve been hounding him to quit smoking if he wants to avoid an amputation. It always ends with me near tears and stressed out, and silence on the other end of the phone from him. Then he plays dumb and acts like he doesn''t understand the consequences of smoking which really aggravates me even further.
Would you continue hounding him even though it doesn''t seem to be doing any good? Obviously I care about him and don''t want to see him destroy himself but honestly I''m driving myself nuts with worry and frustration. He''s not doing his part. I expect the doctor to refuse to treat him if he continues smoking anyways. I''m trying to be supportive but it''s hard to be supportive of someone who is destroying himself. Any advice?