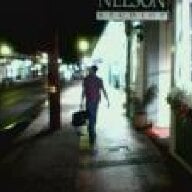 Joined

Dec 31, 2006
Messages

4,750
Our wedding album has deteriorated pretty badly.

The cover is falling apart and peeling in several places. Has not at all been exposed to any harsh temperatures...it's kept on a shelf in our living room.

I think it's supposed to be leather, I'm not sure, I can't tell.

We paid a hefty price for the pictures and album...it's one of those where the pages are really thick and the page IS the picture...so it doesn't seem like it would be a simple "swap out the album" situation.

DH wants me to contact the photographer and let him know...I'm not sure what to do, it's been like almost 10 years...

Would you say anything?

Or maybe if I do I could approach it as just asking if there is supposed to be a warranty on the album itself?