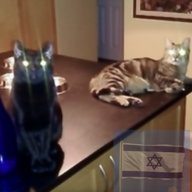 Joined

Jun 8, 2008
Messages

51,887
We live in a doorman building and I like all the doormen though some are more conscientious and hard working than others.
We have been having an ongoing problem with being notified of package deliveries in a timely fashion and honestly it is annoying at best and costs us money and time in worst case scenarios.
The doormen have been repeatedly told by the managing agents and the super (who is directly in charge of them) and yet this continues to happen. They improve for a short while and then back to not notifying us and it is up to us to ask if we have packages. And sometimes things get ruined as in today for example. I was expecting a perishable vegetable delivery that needed refrigeration ASAP and it said exactly that on the package. Posting pic. Pretty obvious.
I do track and monitor most packages I am expecting because I know the doormen can be lazy/forgetful in this area but sometimes I am busy and have a lot going on and it
is
the job of our doormen to notify us. We were home when this was delivered yesterday late morning. I have the exact time it was delivered and we were home. No doorman notified us. This morning I noticed something else had been delivered last night (again at a time we were home) so I sent my dh down this morning to get it and that's when we also got the other package that needed ASAP refrigeration.
It is holiday time and my dh and I give cash to all the doormen and maintenance guys and the superintendent . Should I penalize those few doormen who are usually to blame for the non notification? We lost $100 in perishable veggies this one time and while it is usually not as dramatic a loss it is still not acceptable IMO. We pay a lot to live here (monthly co-op maintenance for paying doormen, maintenance men, running the building etc) and the doormen get generous bonuses every year too in addition to us as individual shareholders giving them an extra gift of cash. For example they get either 2 weeks or 1 month extra in bonus every holiday and then shareholders can give on their own too as we do even though that bonus money is coming from us as well since we pay their salaries.
So I am just wondering given the situation what you would do. Would you give them an individual cash gift as we usually do or would you penalize those few doormen who keep messing up. I lost $100 in vegetables and I am leaning towards not giving this specific doorman his cash gift this year. The big problem for me here is I like this specific doorman. He is very polite and I hate not giving him a gift but I am very frustrated with him. First I am going to talk with him when he is next on duty to see what happened.
And there is another doorman who is negligent as well and I am thinking of skipping his gift too. I am angry right now and may change my mind and my dh is usually super generous but he is mad too this time as they have been told repeatedly they must notify shareholders. Again we were home so we know they did not attempt notifying us. Many other shareholders have been complaining and this is why each doorman has been told again and again about this. It is not a one time occurrence.
Interested in what you would do. Thanks.