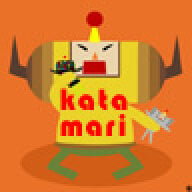 Joined

May 18, 2008
Messages

2,949
As many of you know, FI and I are going to Ecuador for our wedding. We searched everywhere to find the perfect location and the venue of our dreams. Everything seemed to be going great. Then, I got an e-mail that their priest they use is retiring and returning to the states. I have contacted three different officiants, all of whom told me that they couldn''t perform our wedding due to various conflicts. I know that we are not members of any of these churches, so they owe us nothing, but I really thought that, with a generous donation, it wouldn''t be this big of a problem. Our "coordinator" (who is really just the woman who runs the hacienda) has tried to find someone (with no luck) and is still looking, but I am starting to get nervous.

We love our venue! It has awesome tripadvisor review, is recommended by all the travel guides I have seen and generally looks amazing. I would hate to change, but, we are going to be married, so we have to have the ceremony as the top priority. I have even thought about hiring a coordinator just to have them find us an officiant, but I can''t find a planner in Ecuador.

How long should would you wait before you changed venues?