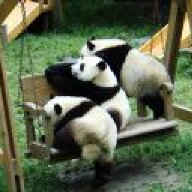 Joined

Aug 5, 2003
Messages

54
Long story short, I sent my diamond to Brianthecutter.com to get it re-cut. The original specs are:
1.41 (dia 7.35) E VVS1 strong blue fluorescence, out of round and culet was off center. My original GIA certificate with issued sometime in 1995. (Before shots)
I am completely happy with the re-cut, it is now a round diamond. However, the issue that I am having is that when AGS graded the diamond it came back as:
1.29 (dia 7.0
F VVS2.

My diamond had dropped 1 color and clarity grade. Brian to his credit did mention to me that this could happen either way, too bad this didn''t work in my favor say to a D, IF. He included a copy of the original GIA certificate along with the diamond. Brian contacted AGS twice on my behalf to see if they would change their grading. They didn''t budge, but did agree that the stone is much brighter and more beautiful than it was prior to the recut. I have to give them credit for sticking to their guns, imagine a vendor calling up each time they didn''t like the grade that was given them and asking it to get changed.
What would you do? Have the stone sent to GIA and hope that the diamond maintains its original color and clarity since they were the ones that initially graded the diamond?
If I go the GIA route I will be out $100 shipping and $67 for the AGS assessment.
Accept AGS'' grading and have them issue the certification with the F VVS2 grade? This would lower the value of my diamond. I had originally paid for the E VVS1 stone.
Don''t certify and just get a professional appraisal for insurance purposes?
Brian and Lesley have been nothing but patient and understanding about my predicament but I would like to move forward with the process and finally get my stone back after a long absence.
Thanks!