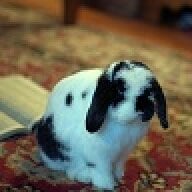 Joined

May 20, 2008
Messages

5,542
As much as I love the country-side, the farms around one of the manufacturing plants I work at *always* smell like manure. I think they drag the fields with it? Or there are just lots of cows. I dunno. But it smells so bad alll the time. So I would be very selective of where I lived in the country and would make sure that it wasn''t a smelly area.
I currently rent right next to government subsidized housing and I''m sooo glad I don''t own the place. Especially now that they''re buidling a new group of houses for people recovering from drug addictions and mental health issues

As far as schools go, it really depends. I lived very near a small private school growing up and it was never an issue. And my current rental is very close to an elementary and middle school (though not next door or anything) and I never have a problem. So I think small schools would be fine, but I would avoid large public schools with lots of traffic.