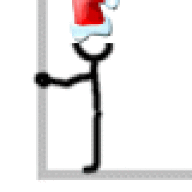 Joined

Dec 29, 2004
Messages

17,193
So as some of you know, I''ve been casually househunting. One came up that looked great, but was next to a school.

I thought maybe it wouldn''t be so bad, but my main concern was the traffic in the morning. Well, it wasn''t an elementary school....it was a MIDDLE school! I went on the school''s website and that school bell rings TWENTY TWO times a day at least! Needless to say, er....no. Not going to do that.

I found this list of undesirable locations. Would you consider living next to any of these? Just a question for fun. Because apparently there is a buyer out there for every home...

Locations are considered undesirable if they are near:

Main thoroughfares with a lot of traffic
Railroad tracks
Commercial properties
Industrial properties
Apartment buildings
Utility structures such as waste, electrical or nuclear power plants
Cemeteries
Noise pollution from nearby airports or freeways
Garbage, landfills and recycling
Schools
Government housing or government buildings
Sports arenas
Wind pollution such as odors from neighboring farms or factories


I would say no to them all myself, but found on my searches that a lot of people don''t have an issue with cemeteries. Interesting.

What else do you consider a bad location?