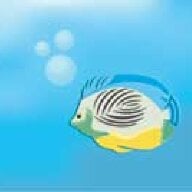 Joined

May 24, 2005
Messages

2,491
We started putting our decorations away today. In a way it''s sad to say goodby to 2006 and our holiday season, but it also feels really good to get a fresh start.

While we were taking things off our tree my 5 year old and I were talking about the decorations we made and how much fun we had. We had the most fun making a garland with tinsel pipe cleaners. I cut them in half and then we made a chain with them.

My favorite holiday memory -- before the actual day -- was of him decorating his own little 18" silver tinsel tree. He was very proud of all the ornaments he put on it and he carried it around with him when it wasn''t plugged in.