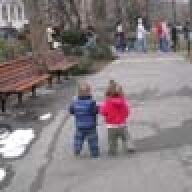 Joined

Apr 7, 2006
Messages

1,643
I was talking to someone at work yesterday about fish oil, and I know there''s been talk of that here as well in other threads, so I got to wondering what vitamins/supplements do y''all take, and do you notice benefits from them?

Every day, I take a prenatal vitamin, ususally 2 EmergenCs, and 6 "Shi Quan Da Bu Tang" (3 pills 2x a day) herbal supplements, which my accupuncturist said should raise my energy level.

As for benefits, I DO feel noticeably less tired every day (there was a period where I honestly felt like I had mono -- I was constantly exhausted!) and I haven''t had a cold since September, so ... this stuff works?

For those of you that take fish oil pills, what does it do??