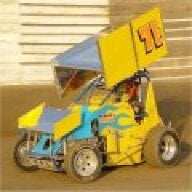 Joined

Oct 22, 2006
Messages

32
Well,
I''ve been holding onto this ring for quite some time and last year took it to a local jeweler to see what is was worth. He said he could give me $500. It is a .72ct I, I3 marquise. I''m embarassed at what I paid for it. I wish I had Internet back then and ran across a site like this!
I don''t feel right given it to my girlfriend (soon to be fiance) and I woulod never regift something like this, but I don''t want to just give it away for nothing (although the $500 sounds better the more I think about it!)
What would you do with it? Donate it and get a tax write-off?

Dana