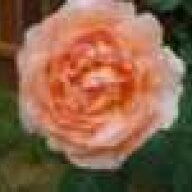 Joined

Jun 25, 2007
Messages

3,160
My girlfriend and I were just talking about the things our parents had us do as kids that we realize now were totally inappropriate. We had a good laugh about it but I would never have my kids do some of the things our parents did. I guess times have changed! …or maybe I'm just uptight.

My example – my parents had us go to the corner store and buy them cigarettes from the time we were about 5. It required crossing the street which I was only permitted to do on my own during the cigarette run. When we got to school and were taught that smoking was bad for you, we tried protesting to no avail. By the time I was about 10, the laws had become more strict and selling cigarettes to minors was a no-no. Do you think that made my parents get off their lazy buns and get their own cigarettes? Nope – they would send me to the store with a hand-written note telling the shop owner they had her permission to sell me cigarettes!

What things did your parents have you do for them that, looking back, you never should have been doing as a young child?

FWIW, I'm pretty sure I didn't suffer any permanent harm as a result of my parents making me buy them cigarettes. Now the second hand smoke…well, that's a different story!