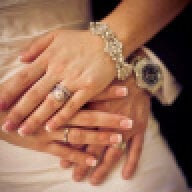 Joined

Sep 5, 2007
Messages

2,201
Date: 2/18/2009 4:39:41 PM
Author: Elmorton
Violet, please let us know what you learn in the class! The only two hints I know I mentioned in my post - coordinate clothing and roll, roll, roll. When I went to Italy, my mom had condensed everything I own into little rolls the size of folded tube socks. It was crazy. I'd love to be more efficient as a packer, too.
I think there's a class this weekend which I can't make.... no schedule for another one yet but I'll sign up when I can! I did find this site last night though that might be useful. Anyone checked it out before?
http://www.onebag.com/