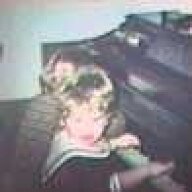 Joined

Sep 29, 2002
Messages

123
My boyfriend and I were looking at two diamonds. I asked the fair value of another "diamond expert" online and was told there was a large disparity in value between the two (at least $1800-$1900). He said that he could explain why.
Then, I started reading here and the "diamond expert" is mentioned in a poor light so I decided to ask you all, what is the real price difference between these two diamonds?
Also, what is a fair price for each?
The diamonds are both are GIA certed, ex polish and ex symmetry, no flour
.92ct G VVS2 Scored .9 on the HCA ; AGA 1A on all parameters but crown angle, pavilion depth, and girdle (1.5%) which are AGA 1B but all are on the cusp of 1A
.90ct D VS2 Scored 1.3 on the HCA ; AGA 1A on all parameters but girdle which is AGA 2A (1.4%)
If you need the actual diamond specs to give an opinion, I can give them also. Another bit of information, the D VS2 is a branded Lazar Kaplan diamond (if that makes any difference) whereas the G VVS2 was not branded.
Just to let you know, we went with the Lazar for three reasons (price not one of them because it was about $600 more than the other)1.We like the D color, 2.Two of my family members previously bought from this jeweler and 3.We liked the jewelers settings better.
Thanks for any help. This diamond stuff is confusing.