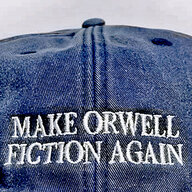 Joined

Apr 30, 2005
Messages

32,291
Around fifteen years ago I bought a steel and 18K gold Rolex.
I don't know what I was thinking as I rarely wear it.
Unlike diamonds it offers me no inherent pleasure besides being a nice example of engineering since there are no batteries and it winds itself when you move your wrist.
A $15 Casio keeps better time.
I think back then it was a status symbol to me.
Live and learn.
Not only do people vary; I vary.

Imagine if I'd bought an Argyle Pink Diamond back then for the same price, or some apple stock.
What purchase, large or small, do you most regret?