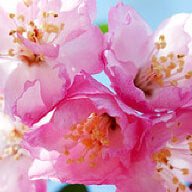 Joined

Nov 12, 2006
Messages

1,084
I am 5''8" and I tried a "regular" length Maggie on last week and I swear I needed 3" heels to put the dress even with the floor. Thus, I thought I''d just go ahead and order the petite length seeing as tho I want to wear flats for the wedding......but when I call about that, they say petite lengths fit a 5"5 or 5"6'' bride. That certainly won''t work.

So, either the regular length dress I tried on was not right in some way or....well....I just don''t know. Based on my that experience last week. it seems regular length maggies are cut for a 6" bride so a petite lenght would be perfect for me at 5"8.........but that doesn''t seem to be what other shops are saying.

Is there a long lenght as well? Perhaps that is the length I tried on that needed 3" heels?

Thanks for any guidance. I may be ordering online and I just really do NOT want to alter the length if I don''t have to.....I feel it offsets the waistline too much and makes me look more short-waisted than I already am.