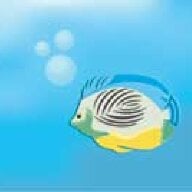 Joined

May 24, 2005
Messages

2,491
under $100, under $50, under $25, under $10?

Under $100: I rarely do it, but I love a massage or a pedicure. I like an hour long full body massage, not deep tissue, just a relaxing massage. I won''t do a cheap pedi -- I want the full spa treatment. I can do the basics myself. I probably do one of these things once a year max.

Under $50: New earrings. I like to either go to the bead store and make them (I always copy them off Nordies!!!) or shop at boutiques where they have unique, pretty things. I especially like artsy pieces in silver with genuine stones like citrine or amethyst.

Under $25: Beauty supply finds. I like to shop for nail polish, hair products, aromatherapy, etc.

Under $10: Starbucks and window shopping. I like to go to Restoration Hardware, Crate and Barrel and Williams Sonoma. I love those three stores sooooooo much. I also like to go to the art museum, but I haven''t been in ages.