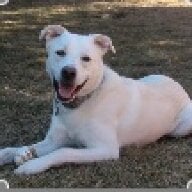 Joined

Oct 11, 2008
Messages

1,878
Ladies- I hope this isn''t rude of me to ask (& forgive me if it is!) but what is the budget for your wedding? Are you sticking to it well, or are you anticipating some major overage? Are you and your FI paying for it all, or are your parents/future in-laws helping? If you want to, provide a break-down of how much you''re spending on each area (food/venue, photos, music, dress & accessories, flower/decor, etc)

Again-- I hope this isn''t rude to ask. I''m just curious-to-the-max as to what people are "getting" for their money. FI and I set a budget of 25k max. We''re paying for the wedding ourselves. My parents graciously offered to pay for my gown and alterations, so we''re able to use that money for other things. Our guest list is between 150-160, give or take a few... and the venue, plus tax & tip, is about $81/person.... extra charges for having the ceremony there & for upgraded linens.

Our photogs are a bit over 3k, DJ is $1200, invites/STD/postage will be a bit over $300, hotel (for us and officiant/uncle + his wife) will be just under $500... Things that are TBD- dress accessories, hair/nails/makeup, transportation (plane tickets for us & shuttle for guests), tux, attendant gifts, and FLOWERS.

Flowers are my #1 concern right now. I''ve received two quotes thus-far, ranging from just under $2,000 to nearly $3,000. I would like to stay under $1,500, as other costs are adding up quiiiickly. I''m trying to decide how important coursages and bouts for the moms/dads/grandmas/grandpas are... and also whether or not I want "altar" decorations. Our venue provides centerpieces (albeit plane-jane, ho-hum ones), so I''m tryyyying to stick to my guns and not have centerpieces done by a florist. FI and I also REALLLLLLY want event lighting, as everything will be taking place after sundown, and our venue is on the dark side.

One florist/event planner quoted $500 for an awesome array of lights (4 up-lights for pillars surrounding our dance floor, uplights with golden gels for around the altar area, wall pattern-lighting in gold tones, and dance floor lighting) We asked our photogs for their professional opinion regarding the lighting issue in our venue, and both agreed that it is quite dark and has created photography challenges for them in the past. With this information in the back of my mind, I''m very hesitant to nix a lighting package.

So what to sacrafice? I''m generally pretty level-headed about keeping a cap on the wedding budget (I mean, we could have a down payment for a house!) but as the wedding draws near (um, 10 months away?) I''m warming up to the mantra, "This is my only wedding. It should be exactly what I envision."

I''m not so sure that''s a good thing. I mean, we don''t want to incur any credit card debt over this day. The reason for a 25k cap is because that''s what FI can reasonably save over the course of a year. I''m thinking that if I reallllly behave with other accessories, hair & makeup, that a splurge of $500 or so in the flower dept. won''t be a big deal.

Sorry this is long and rambly and kind of pointless... i''m just really stressing over the flower/decor details. So yes- if you''d like- share your budget & also your budget woes!