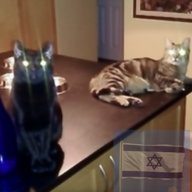 Joined

Jun 8, 2008
Messages

27,846
This thread holds so many heartbreaking stories. Hugs to all. I know we don't KNOW each other in real-life, but if you were close enough, I would want to hug each and every one of you.

Personally, my worst was homelessness shortly after leaving an abusive marriage. I had parental malfunction issues as a child too. My mother was never a mother that was there for us in a deeper sense. The story is very long, but looking back almost 20 years later, I am so grateful for those that supported me when I was the most fragile. Those that took time to help me restore balance, safety, resources, mental health.

Some of it I wish never happened. But some of it (in my situation) was partly my fault because I wasn't making wise choices. Until I learned this little part, I was constantly in turmoil, depression, and conflict. The Universe seemed to have a short period of throwing everything at me. I found the serenity prayer. I measured everything carefully to try to figure out what I could control and let go of what I couldn't. It did bring me peace and healing in time. I still have scars that show up sometimes, but I accept those too, as well as I can and move through the best that I can. This just works for me.
Sending you gentle (((hugs)))
@moneymeister
. You got through it and that is what matters. Blame (I find) is useless but just having the bravery to get out of that situation when you did, that is what matters. I am so glad you have found peace and healing. Scars are what makes us who we are and part of the human existence. (((Hugs))).