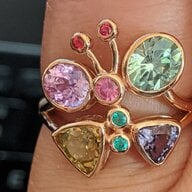 Joined

May 13, 2018
Messages

4,551
A new book argues that the growing profitability of big business is bad news for workers.
www.npr.org
This article was definitely thought-provoking for me. I had no idea profits for publicly traded companies of past decades were only 1-2%. I also see the plausibility of the argument that corporation profit, and monopolistic power, eat away at the workers' standard of living.
What's implicated in the proposed changes, however, is the stock market (the Dow) dropping, from 30,000+ to 10,000.
Monopolistic market power does present a problem in the age of technology, when the advantages of the Goliaths are accumulating so quickly that the Davids just aren't able to compete for long. I do believe there should be some regulation, but should we have more regulation than we do currently?
I just think about how many folks have their retirement savings invested in the stock market, and I think measures that would drop the value of their retirement savings by two-thirds would be disastrous.
So, I see the problem, but no way to fix it without crashing retirement savings for the middle class. How could we ever get ourselves out of this mess? It's a choice of either having a better standard of living now, but a lot more to save up for going into retirement, or having a load standard of living now, an easier time of saving up for retirement through investing in stocks.
I also worry about whether we'd be able to compete with Chinese tech companies if our tech companies were forced to give up their market power. Such a tangled hairball of a problem.
I think it was Charlie Munger who said something like, if you can't change it, then you have to tolerate it. What do you all think? Would you rather tolerate the status quo or try to change the problem of increasing market power?