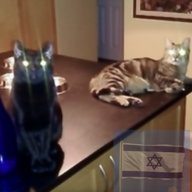 Joined

Jun 8, 2008
Messages

51,873
In other words
what is the bane of your existence right now
.
I know these things change over time and so it is not always a permanent thing so asking as of right now what pisses you off and just makes you go argggghhh!


For me it's an easy no brainer answer. Unfortunately, as I wish I didn't have such an obvious cause of my bad moods or better yet wish I had no to rare bad moods at all. Sadly that is not the case and I am working on doing the best I can to fix my problem while accepting there is only so much I can do and trying to make the best of it and control my reaction to what I cannot control. If that makes sense. Haha there I go with the wordy posts.

My skin is the BANE of my existence and has been for a long while now even while waning and waxing the issues are always there front and center even surpassing my badly broken leg in 2014. Yes that's right. You read it correctly. My face caused me and causes me more angst than the horrible break of my tibia and fibula in 2014. And that was no picnic in the park let me tell you. Just read the beginning of the NIRDI thread and you will see I am not lying. Thankfully during the worst of the broken leg my skin miraculously behaved so maybe the key to my skin issues is to just keep breaking body parts?

OK JK. Sort of.

Anyway the point of this thread is to ask you girls/guys-what is the very bane of your existence right now?