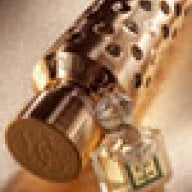 Joined

Apr 7, 2003
Messages

1,213
for a round shape - on the scale of H&A - Ideal - Premium -Very Good - Good...what does Premium really mean as far as quality of cut?

here is the blurb from their site but i''m hoping someone can translate for me.

"Diamonds that are described by ******* as Premium have a make which is considered fine by anyone in the industry. In the case of round diamonds, many of these diamonds have cuts that are the equal of any Ideal Cut diamond, though they often can be purchased at slightly lower prices than AGS Ideal Cuts. They are intended to provide maximum brilliance and fire. They are truly for the connoisseur who enjoys knowing that he has one of the finest things that money can buy."

??