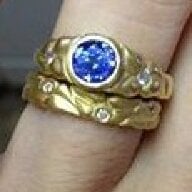 Joined

Jan 23, 2008
Messages

3,543
So, I normally dont watch to much tv. I stick to the "prime time in no time" from yahoo to give me the recap of the great moments and fill me in. I noticed there was a new show about pagent girls called "Little Miss Perfect."
What do you guys think of the show? I think its great that little girls dress up and have fun...but REALLY?!?!?! Some of these mothers should have a lesson in parenting! They are teaching their daughters to be shallow, and that beauty is the only thing, and winning. etc. Some of these mother out right horrify me! I can''t believe they still have their children! How can someone do that to their LITTLE GIRL?

I mean, I think the girls are super cute all dressed up, but MAN do the moms take it WAY to the extreme. Those poor girls. I can see them having self-esteem issues when they get older. With the way tv, internet, and magizines already are...then to top this off for these poor cute kids...what are we coming to?

I saw one part where they were doctering a photo of the kid! The mom was like "make her lips more fuller...move the gum line up a bit."

Oh...and those false teeth to hide the ones they have lost! COME ON! Thats the cutest part of a kid!

Am I the only one who feels this way?