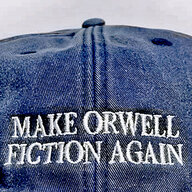 Joined

Apr 30, 2005
Messages

32,304
In Japan you can pay to spend time with cats.
Sounds a tad like a
cat house
to me.
snip
Japan's capital city can be a tough place for a cat lovers to live.
Small apartments, long work hours and restrictive housing codes make it difficult for Tokyoians (Tokyoites? Tokyoids?) to keep cats at home.
No wonder then that the city is seeing an increasing number of cat cafes—lounges where the felineless can drink coffee and find some catisfaction.
Tokyo has seven different cat cafes that we know of (and there are probably many more than that).
Here's a look at our three favorite ...
http://travel.spotcoolstuff.com/japan/tokyo/unusual-restaurants/cat-cafes
There is even an article on Wikipedia on them:
http://en.wikipedia.org/wiki/Cat_cafe