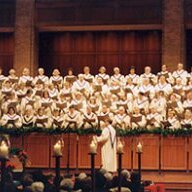 Joined

Nov 4, 2005
Messages

139
Ok, so I have a small problem when it comes to my wedding!

The Guest List!
It''s a little out of control and more then where I would like for it to be- I say I because I am pretty much the only person paying for this wedding- therefore I have the concern!

My Fiance''s family, as lovely as they are, would like to invite the entire city. My goal was to keep the list under 175 and we''re at 220 and FI''s grandma just called to ask if she could put 10 more people on the list (with her that really means 30 people!)

So here is my plan...I had orginally thought that it would be best for me to send out Save the Dates to everyone on the guest list because our wedding is July 7th, a busy wedding weekend and close to a holiday. I think it might just be best for me to not send out Save the Dates and PRAY that everyone will have made plans to go out of town that weekend!

Do you think it will work?