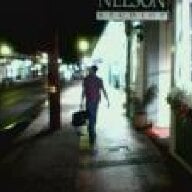 Joined

Dec 31, 2006
Messages

4,750
In my other thread about taking pets in to their annual exam, JDDN thought it was interesting that I said how I things I used to just do I question now...and she also thought it might be interesting to see if others find themselves doing that too.
So I thought it actually could be something to think about - maybe we don't notice it unless we think about it.
For me some things are:
-Paying so much to color my hair
-Paying so much for a haircut
-Whether it's always best to let my inner annoyance show - I feel like I get annoyed with people fairly quickly and easily. And I've always let it show. Now I try to be a bit more...strategic in how I go about talking to people and what I say. I still get to do what I really want to do but come off a little more...friendly.
Just makes it easier for me instead of feeling like I always stick out like a big sore thumb. It's been working for me.
What things do you question now that you didn't before?